Welcome to Langley Dental
We understand that every patient has different needs and requirements, so we make it our priority to get to know you. We want to work with you to keep your teeth and gums healthy for life and to help you achieve the smile of your dreams. 
Whether you're looking for a general check-up, have a specific concern about your teeth or you're looking to make a big change, we can help. Our caring and knowledgeable staff have plenty of experience and will help you to feel at ease. We will talk through options and services available to you before starting any form of treatment. Our investment in technology means that you will always receive the very latest form of updated treatment available. 
Teeth straightening
There's no denying that straight teeth look beautiful and can boost your confidence.
Our Langley practice specialises in orthodontic care for adults and children to correct crooked, crowded and bite issues. We offer a range of dental braces including Invisalign, Six Month Smiles and fixed braces.
Dental implants
Gaps in your teeth can affect your confidence. If you don't want to wear dentures and are looking for a more permanent replacement, then you should consider dental implants. Dental implants look and function just like your own teeth allowing you to eat, speak and live your life with confidence.  
Cosmetic dentistry
If there's something you don't like about your teeth, we're sure to have a treatment which can fix it! Cosmetic dentistry refers to the range of treatments which can update the appearance of your teeth. We can help whiten your teeth, smooth out chipped or uneven teeth and disguise discoloured teeth.  
Langley Dental patient reviews
I was recently at this practice recently after it's reopening when the Government allowed dental care to start again. On arrival I felt

safe knowing the precautions taken to keep social distance. You were only allowed in once a fully gowned and masked personnel came to make sure you sanitized your hands, gives you a mask and check your temp. You had to walk a directed path to your dentist room. The dentist (Sabine) was professional and welcoming as she always is. She and her assistant for the day were very reassuring. It is such a family like atmosphere whilst in there. Keep up the good work everyone.

read more
I've been visiting the Langley clinic for over 10 years now. The clinic has some wonderful staff. Seema is a fantastic hygenist, always so

patient and cleans up my teeth very well. I'm a very nervous adult , always have been but the staff always put me at ease. Sabine is an awesome dentist, I had to have a wisdom removed and was a bag of nerves, I really didn't need to be, it was all over within 5 minutes. She was patient and put me at ease very quickly. I definitely would recommend the practice

read more
Would recomend, I had ao much stuff to do with my teeth and I was a very nervous patient, 3 visits later everything was fixed and had no

problems since!

read more
Got an appointment at very short notice and saw Alex who was very helpful. Think I have found my new dentist. Superb service
Was seen by the dentist really quickly and it's always very clean and pleasant in the waiting room. The reception staff always have a smile

to greet you too.

read more
(Translated by Google) ladies,Dr. SAMANDr.SABINAJOANNA NurseNurse AGNIESZKAHygenist SEMMAThank you very much for a good heart.I'm

59 years old. I often go to different doctors in different hospitals and outpatient clinics because of my poor health.For the first time, however, I encountered such cordial, even gentle treatment of the patient. The ladies showed great professionalism and I was received with great understanding during every visit.I did not think that I would ever feel so comfortable at the dentist'sI'm impressed.Thank you ladies and I wish only such grateful and satisfied patients as me.Joanna Dębska(Original)Paniom,Dr. SAMANDr.SABINANurse JOANNANurse AGNIESZKAHygenist SEMMASerdecznie dziękuję za dobre serce .Mam 59 lat. Często bywam u różnych lekarzy w różnych Szpitalach i Przychodniach z powodu złego stanu zdrowia.Po raz pierwszy jednak spotkałam się z tak serdecznym, wręcz delikatnym traktowaniem pacjenta. Panie wykazały się dużym profesjonalizmem i bez pośpiechu z ogromnym zrozumieniem byłam przyjmowana podczas każdej wizyty. Nie przypuszczałam, że kiedykolwiek tak komfortowo będę sie czuła u stomatologaJestem pod wielkim wrażeniem.Dziękuję Paniom serdecznie i życzę tylko tak wdzięcznych i zadowolonych pacjentów jak Ja.Joanna Dębska

read more
I'm really happy with their service, they're great !
The first thing to say is that you are seen on time at this dentist - no sitting around for 30 minutes wondering what will happen! The

treatment rooms are well-equipped and the staff friendly. Options were all discussed and laid out for me and I had a massive filling plus and extraction which were done with great care and virtually painless. Skillful work and nothing to fear in going back to them. It seems bizarre to recommend a dentist as it is usually a place you go to with trepidation and where you suffer but they made the experience as good as it could be.

read more
UPDATE 14 October 2017 ; just been back for dental check up and treatment . Absolutely awesome delightful experience ! My new dentist and

the hygienist I saw are both lovely , friendly , fun , very professional , and make me feel at ease . What a change from the one bad experience I had a year ago . I m really pleased by that dental surgery . It s almost a pleasure to go to the dentist . . ....., Very mixed feeling .. Went there before and was correctly treated.. recently got , may be the worse uncaring abusive verbally rude treatment i ve ever received , dentist was as friendly as a jailwarden, verbally way out of order and making assumptions she should not make .. Not impressed at all to say the least, i m going back with a different dentist next week .. and hopefully a much friendlier experience.. good point. the girls at tyhe reception desk are really adorable and willing to NEW UPDATE . Got a new dentist and she is BRILLIANT . Friendly, easy going, nice, no pain treatment and she always have a nice thing to say .. Like the hygienist . she is top. a nice Hungarian lady, ever so friendly it s a bliss

read more
absolutely brilliant dental team i would highly recommend them
good practice dentist was wonderful with my daughter who was nervous.
Today I had an emergency appointment with Sowmya, she was brilliant, I was not the easiest patient as I was so nervous and she really put

me at ease. Sowmya explained everything to me about my treatment and made sure I was in no pain. Also Aga who was assisting Sowmya was great as usual, she is always friendly and takes the time to find out how you are. I have no hesitation in recommending them. Thanks Sowmya!

read more
Excellent and friendly service. Had a wonderful dentist who helped me through my problems. Highly recommended to all.
By a considerable margin the best dentist I've ever visited in my life. Very professional and thorough. I've always received the

impression the dentist (Inderpal) really cares about what he is doing.

read more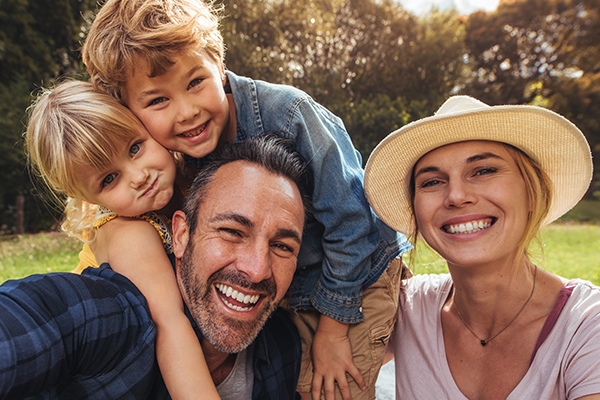 Private dentist in Langley
We remain committed to the NHS and providing dental care for everyone. 
Our NHS services focus on keeping your teeth and gums healthy and this is mostly carried out through regular check-ups with our professional dentists and hygienists.  
By closely monitoring your oral health we aim to prevent dental issues such as tooth decay or gum disease occurring. Any problems that do arise, are treated quickly and efficiently before they become costly and detrimental to your health. 
Finance
We are passionate about ensuring that dental care is available to everyone as and when they need it and we always aim to keep our dental fees at a fair and transparent price.  
We offer 0% finance deals and monthly payment plans which allow you to get the treatment you want and pay no extra whilst working to your budget. 
New patients
We welcome all new Private patients to Langley Dental. You can expect the same high level of care from our professional and knowledgeable team. 
We offer a range of dental treatments including general, cosmetic and emergency dental care. 
Our flexible appointment times includes early mornings, late afternoons and Saturday appointments. You can book online, on the phone, via this website or in person.